Project type
:
Global visual identity
Applications :

logo | stationery | menu



Mandated by :

Creative Supply
Photography :

Creative Supply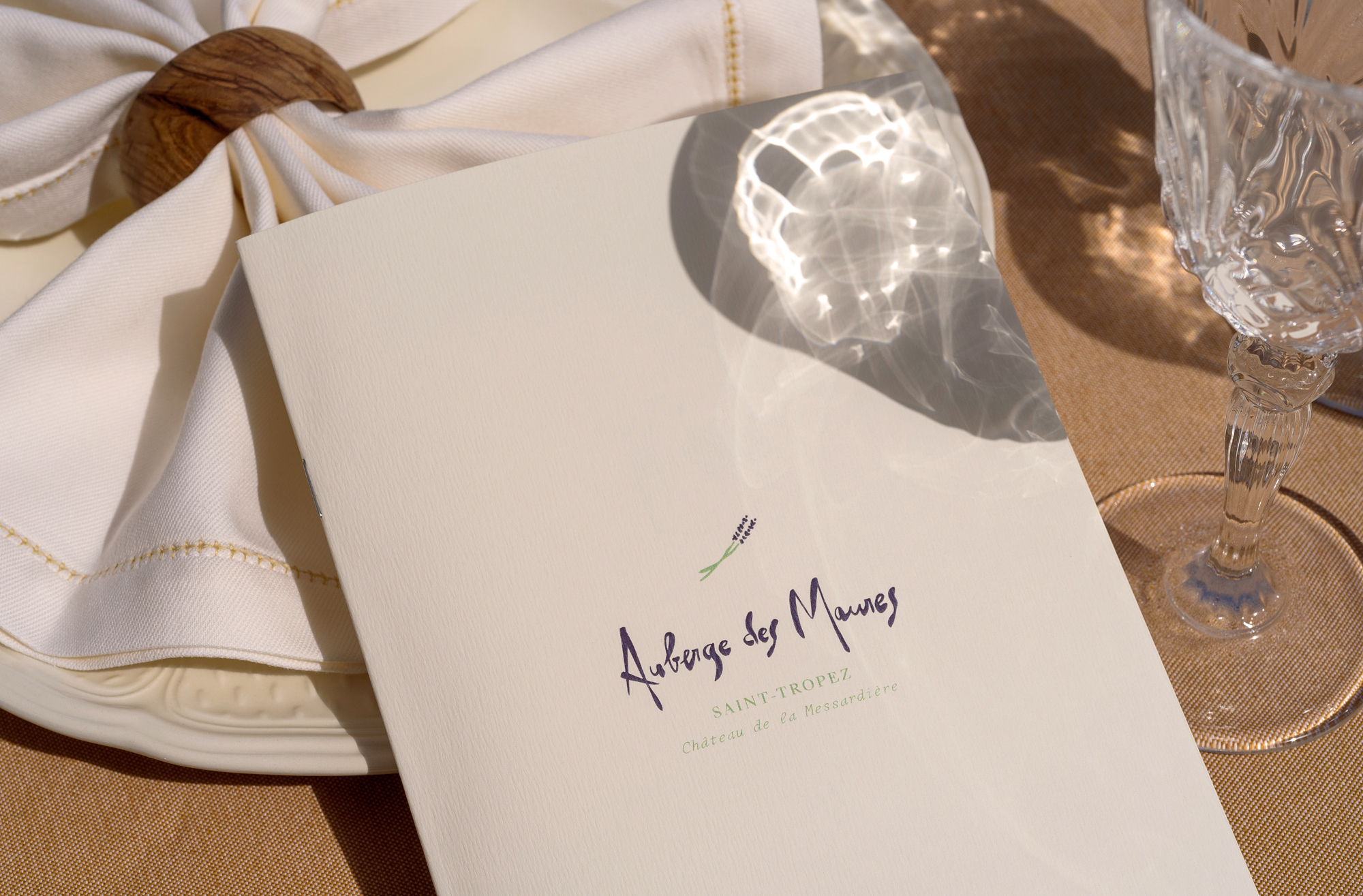 L'Auberge des Maures is a famous institution from Saint-Tropez, established in 1931. It is a place that lots of celebrities and artists have visited, such as Picasso, Jean Cocteau and Colette, their signatures, poems and quotes are still visible and valued in the Livre d'Or.
The restaurant moved to the Château de la Messardière where customers can enjoy its provençal cuisine and a unique terrace, facing the stone pine and the sunset on the Mediterranean sea.
The visual identity of l'Auberge des Maures was influenced by the history the gastronomy and the sunshine of the Provence region.
The signature logotype is like a footprint made of ink, leaving its mark through time to become iconic, and get the status of a dedication and then, an image.
The same spontaneous and natural gesture from the logo signature is used to create a collection of inked illustrations. This set of drawings comes to complete the photographic and typographic vocabulary and creates an authentic visual experience.
Illustrations are sprinkled on various applications to appear as small references to the provençal tastes, landscape and atmosphere.
The color palette is inspired by the South of France and its specific environment and landscape.
It creates a visual consistency between the menus, the background and the plates.