Project type:

Global visual identity
Applications:

logo | stationery | construction fences



Mandated by:

Creative Supply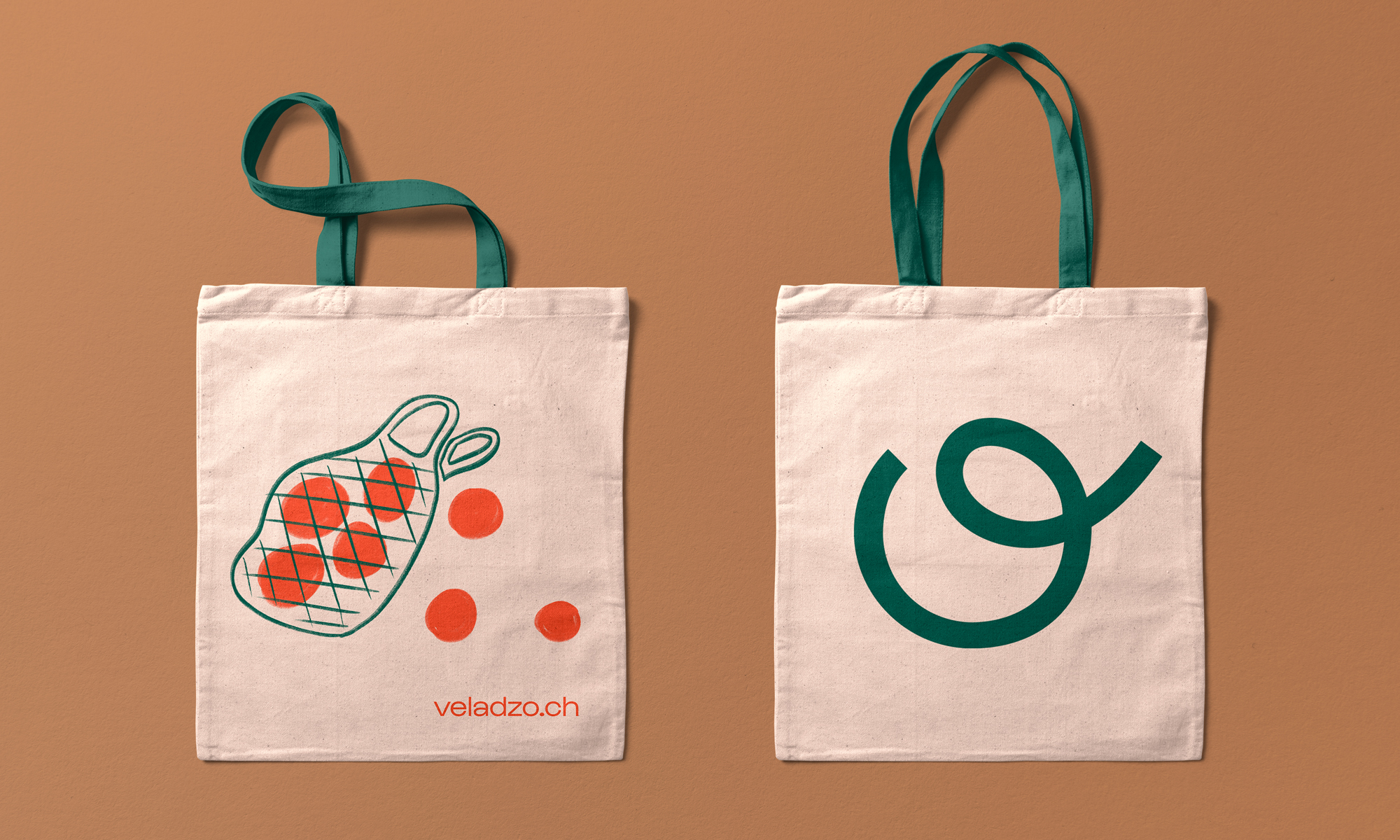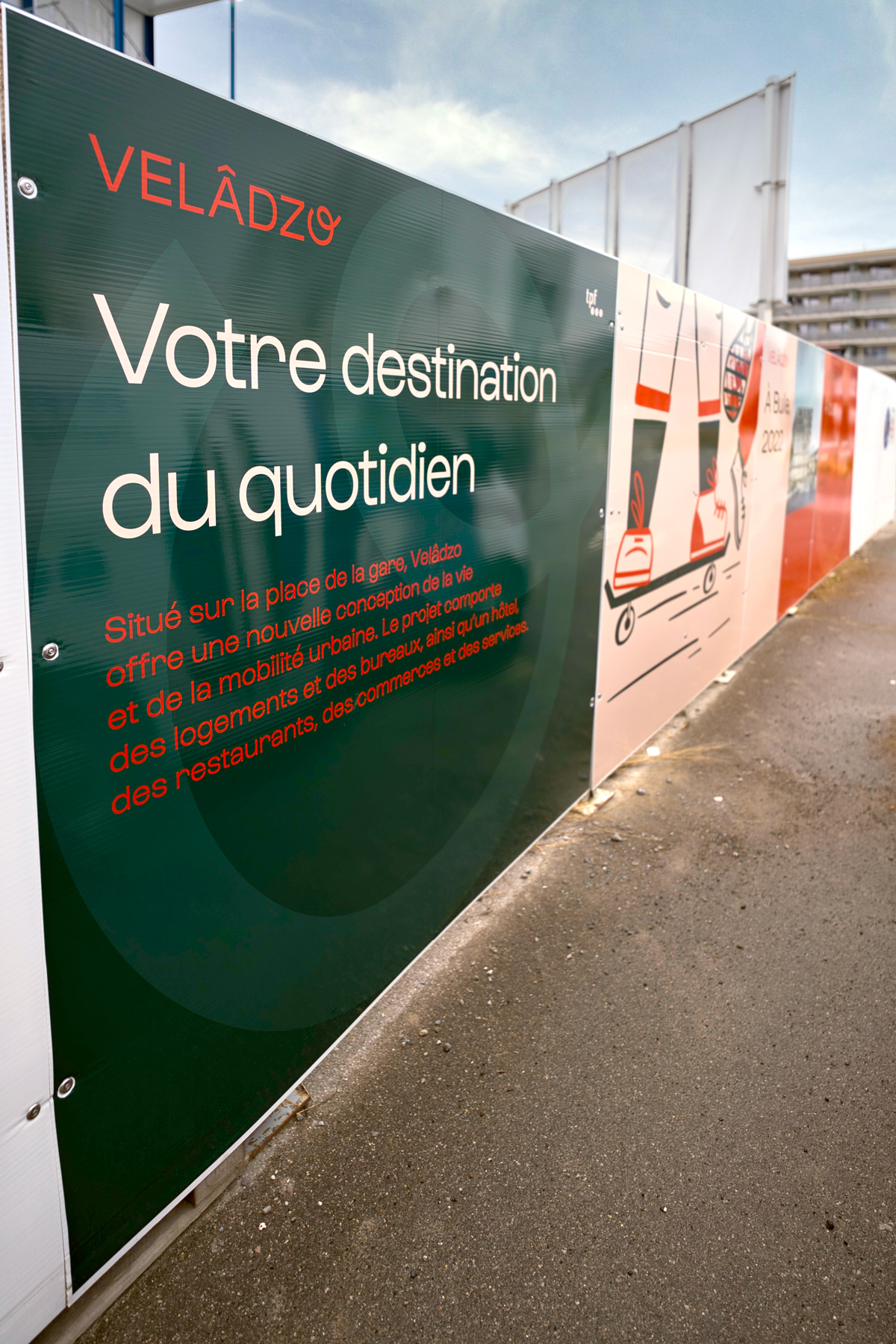 Creation of a visual identity for Velâdzo ("village" in Gruyerien dialect) the new concept of a multimodal urban village designed by the Transports Publics Fribourgeois (TPF) and set up in different railway stations in the canton of Fribourg.

This project is the first in Switzerland that offers integrated transport, real estate, services, cultural heritage and discovery of local cuisine.

The brand was developed based on the first site at Bulle station. Movement (transport, flow of people, etc.), heritage and the environment were central elements that influenced the choice of natural hues, as well as the creation of dynamic illustrations and the logo, in which the "O" retakes the idea of gesture, from left to right, always moving forward and towards the future.